Bruise Cruise Festival sails from Miami Fl to Nassau Bahamas Friday February 10-13, 2012. Tickets on sale here.
Cruise Director Announced
Bruise Cruise is pleased to announce Fucked Up's Damian Abraham as the official festival cruise director. In addition to being Fucked Up's front man, Damian is also widely known as the host of The Wedge, an alternative music video series on the Canadian television network MuchMusic. On board the Bruise Cruise, Damian will host a variety of concerts, workshops and special events through out the festival's duration at sea. His band is famous for pushing musical and conceptual boundaries, and we are thrilled to have audiences share the "Fucked Up at sea experience" as they charter into international waters together this winter.
During a recent visit to New York, Bruise Cruise videographer Neal Jonas filmed a holiday special with the band which captures the best moments of their annual "Fucked Up Holiday Gift Exchange." See what happen when the mysterious holiday present is unwrapped by Damian. Some stills from the video below.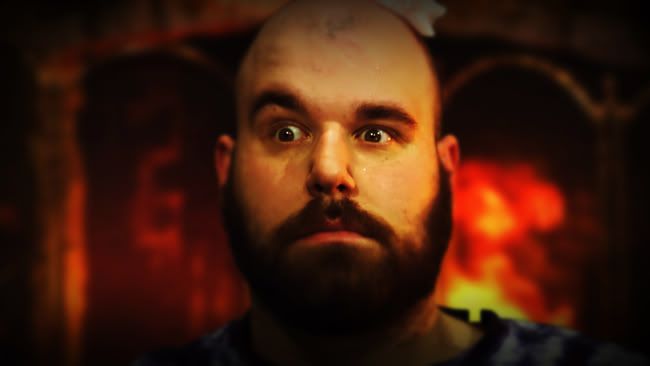 The festival's record label, Bruise Cruise Records, is excited to premiere the unreleased Fucked Up track "I Hate Summer." The single with be part of a split 7" with The Dirtbombs. The 7" is part of a limited edition vinyl collection featuring artists from the 2012's lineup. Every attendee will receive one 7" in their complimentary gift bags. Artwork by Rob Corradetti [ www.killeracid.com ]
Fucked Up "I Hate Summer" by Bruise Cruise
The Togas
The Togas, a super group featuring Ty Segall, Philip Sambol of the Strange Boys, Shannon Shaw of Shannon and the Clams and Lance Wille of Reigning Sound will be making their debut at the Bruise Cruise. They will be performing a covers-only catalogue providing the highest quality of oceanic entertainment. After purchasing a ticket, each Bruiser has been able to vote on their desired cover song. The most requested songs will be showcased on the ship for all the harpoons and Moby dicks on board. Songs will include selections by artists like The Temptations, Buddy Holly, Velvet Underground, Red Kross & more. The members of The Togas will be learning the selected songs in the upcoming months before the sailing date. Then in Miami, the members will come together for a few days of rehearsal to perfect the covers set for their debut at Bruise Cruise events. The band will be performing at the Kick-Off party on Feb 8, 2012 @ The Stage in Miami, Fl. They will also be performing multiple sets on board the ship and at the Senor Frogs Bahamas Island party. Check out this Togas teaser video directed by LA videographer Claire Vogel for a taste of what is to come when the Togas become a reality.
Check out video here: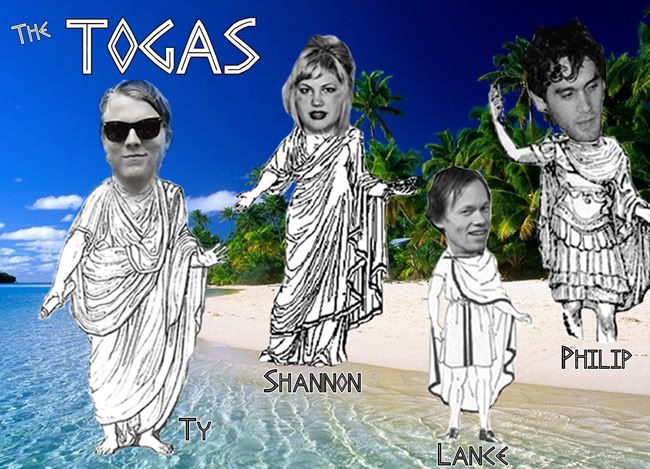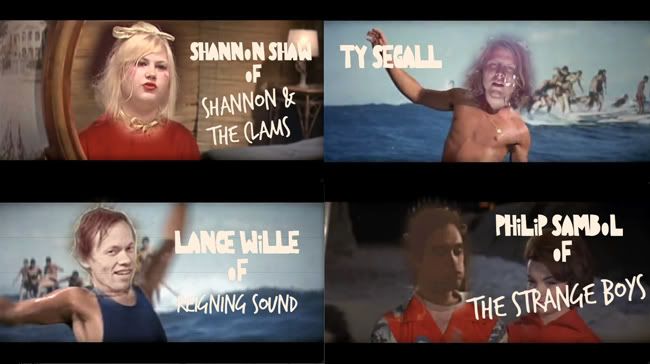 Bruiser Dating Game
It's no coincidence that the festival falls on the weekend of Valentine's Day! The festival attracts participants from all over the world who share a common love for rock music and adventure. In our inaugural year, several couples met, and a few even got engaged on board or post-sailing. For our second year, Bruise Cruise will be taking the reigns as love boat and embracing the role as matchmaker with our very own dating game. Modeled after Chuck Barris' 60s classic television show The Dating Game, we are excited to be pairing up singles on our very own Bruiser Dating Game show.
Kick-Off Parties!
Bruise Cruise announces not one but two Miami Kick-off parties. Come and explore the nightlife and culture of South Florida, and get to know your fellow bruisers before you set sail. In the nights leading up to the day of sailing, Bruise Cruise will be hosting multiple concerts at the Stage, voted Miami's "#1 Live Music Venue." The lineups feature Bruise Cruise Artists like Fucked Up, Thee Oh Sees, King Khan & the Shrines, Quintron & Miss Pussycat, as well as Miami favorites Blowfly, Deaf Poets and more to be announced soon. Admission is free with your Bruise Cruise festival ticket. Two-day passes are available now. Tickets available here.
Bruise Cruise is the perfect holiday gift for your loved ones. Escape the winter doldrums with your favorite bands and get tropical in the Bahamas. Tickets are on sale now, but going quick. Take yourself on the vacation you deserve and book now! We promise you won't regret it.
BC2's official lineup will feature Fucked Up, King Khan & The Shrines, The Soft Pack, The Dirtbombs, Thee Oh Sees, Quintron & Miss Pussycat, Mikal Cronin, The Togas, America's funnyman Neil Hamburger, Vockah Redu and DJ sets from New York's infamous soul DJ, Mr. Jonathan Toubin & The Vivian Girls. Tickets are on sale now. It will sell out!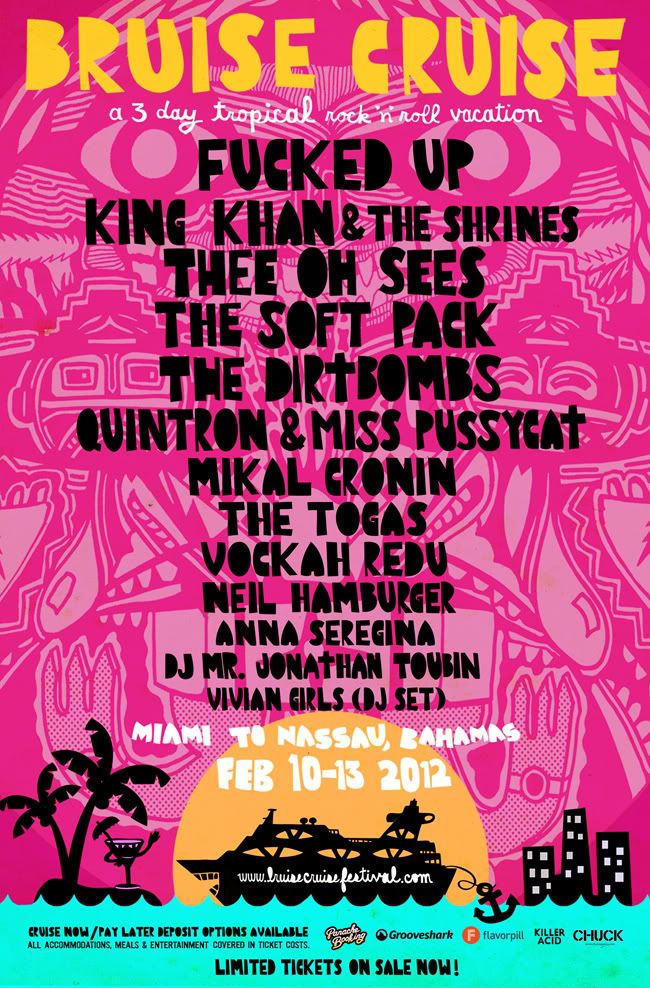 Bruise Cruise is an exclusive chance to experience the ultimate rock music getaway, taking the best elements of music festivals and placing them against the backdrop of a dream vacation. Artists and attendees will set sail on a three-day, tropical boat cruise offering true music fans the opportunity to witness – and lounge with – their favorite bands in a unique, intimate festival atmosphere.
Bruise Cruise 2 will include multiple concerts at sea, a private island party in Nassau, Bahamas, open-bar cocktail hours, a soul dance-off with cash prizes, comedy shows, lectures, workshops, and a puppetry breakfast hour with Miss Pussycat. Amenities featured on board include: A casino, resort-style pools, hot tubs, miniature golf, dance clubs, water parks, fine dining, all-you-can-eat buffets, and more. The price of one ticket will cover all entertainment, lodging, meals, limited-edition vinyl, Bruiser gift bags, and a limited supply of drinks.
Tickets are on sale now. Visit www.bruisecruisefestival.com for more information.
TICKETS ON SALE NOW!
www.bruisecruisefestival.com